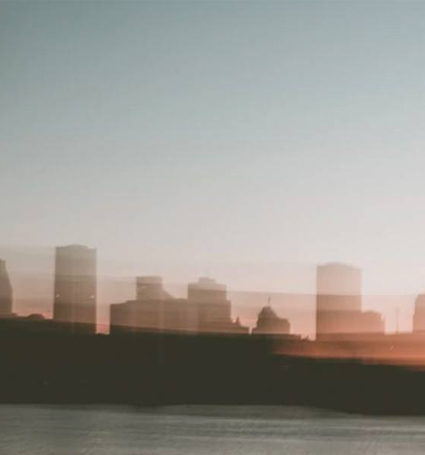 Profile
Starnino Mostovac is a boutique law firm founded in 2004, with an exclusive practice in tax litigation (both civil and criminal tax).

​The firm represents corporations as well as individuals in all facets of their interaction and/or disputes with the tax authorities (Quebec Revenue Agency and Canada Revenue Agency).

​The firm's areas of practice include audits, objections, voluntary disclosures, collections proceedings, contestations, trials and pleadings before all levels of provincial and federal courts.

The firm is, in fact, the largest of its kind in Quebec providing services exclusively related to tax litigation.

As well, the firm is able to meet the needs of clients requiring other types of tax services, such as tax and estate planning, by referring them to recognized and competent extra professionals. As such, the firm is affiliated with Me Murray Sklar, a well-known and experienced tax attorney.

Our motto: Every tax problem has a solution.

​Our approach to every case begins with an understanding of the needs, expectations and objectives of each client followed by a suggested plan of action. While relying on the latest legal research tools and technology, the firm remains up to date on tax developments as they occur.
Areas of practice
A unique and exclusive practice in tax litigation.

The partners of our firm benefit between 20 and 30 years of law practice, devoted exclusively to tax litigation.​
The firm's areas of practice include:
Representation with respect to all types of tax audits, including those in the construction, restaurant, real estate and professional services industries; Accommodations billing files, tax evasion and contestation of searches and seizures;
Director liability assessments;
Related-party transactions;
"Indirect-method" assessments including net worth assessments, "cost of living" assessments, samplings, surveys and statistical assessments;
Contestation and negotiation of tax collection files, including jeopardy orders
GST/QST interpretation and contestation.

Lawyers
Me Joe (Giuseppe) Starnino

Me Starnino received his Civil and Common Law degrees from McGill University in 1988. Before being admitted to the Quebec Bar in 1990, he served as Law Clerk to the Chief Justice of the Tax Court of Canada. Me Starnino has always worked in private practice, and is one of the founding partners of Starnino Mostovac.

​Me Starnino's practice encompasses all aspects of tax litigation including negotiations with the tax authorities at the audit level, with the collections departments or in respect of third-party liability assessments (including directors' liability, related-party transactions, etc.). As well, an important component of his practice is devoted to the various aspects of GST and QST interpretation and litigation.

​He has written numerous articles and sits on various committees regarding his areas of practice, and regularly acts as a speaker/lecturer for various professional associations, including the "Association de planification fiscale et financière" (APFF).

Tel.: 514 397-0013 Ext. 202

Me Christopher R. Mostovac

Me Mostovac has a degree in Political Science (Concordia University ‑ 1986) and a law degree from Laval University (1989), as well as Masters studies in International Law from the Université Aix‑Marseille III.

​After beginning his career in a large Montreal law firm, Me Mostovac subsequently became a Crown and government attorney with the Federal Department of Justice, where he represented the interests of the Canada Revenue Agency in both civil and penal matters. Me Mostovac is one of the founding partners of Starnino Mostovac.

He sits on numerous committees and organizations and frequently gives conferences on current issues regarding tax litigation. Me Mostovac also teaches the "Tax Litigation" course at the Masters in Tax Program, at the University of Montreal (Hautes Études Commerciales – HEC) since 2001.

Tel.: 514 397-0013 Ext. 224

Me Virginie Falardeau

Me Falardeau obtained her law degree from the University of Montreal in 1997 and became a member of the Quebec Bar in 1998. She joined Starnino Mostovac upon its founding on January 1st, 2004 and become a Partner on january 1st, 2017.

​Me Falardeau has worked in private practice since the start of her career and specializes in all aspects of tax litigation including representations and negotiations with the tax authorities and pleading before all levels of provincial and federal courts.

​She has authored various articles and collaborated on several others, and has also acted as a speaker/lecturer for the "Association de planification fiscale et financière" (APFF).

Tel.: 514 397-0013 Ext. 222

Me Philippe-Alexandre Otis

​Me Otis obtained his law degree from the University of Sherbrooke in 2003 and has become a member of the Quebec Bar in 2004. He joined Starnino Mostovac in December 2004 and became a Partner on January 1st, 2017.

Me Otis always worked in private practice and specializes in all aspects of tax litigation namely negotiations with the tax authorities, representation before Quebec and Canadian courts of justice. He has collaborated on a variety of published texts in the field of tax law and also acted as a speaker/lecturer.

Tel.: 514 397-0013 Ext. 208

Me Olivier Verdon

Me Verdon obtained his law degree from the University of Montreal in 2013 and became a member of the Quebec Bar in 2014. He obtained a Masters in Taxation Law from the University of Sherbrooke.

​Prior to joining Starnino Mostovac in 2018, Me Verdon worked as a litigator in private practice. He specializes in all aspects of tax litigation, both civil and criminal, namely representations and negotiations with the tax authorities, representation before Quebec and Canadian courts of justice.

Tel.: 514 397-0013 Ext. 210

Me Mathieu Laporte

Me Laporte obtained his law degree from the University of Montreal in 2018 and became a member of the Quebec Bar in 2022. He is in the process of obtaining a Masters in Taxation Law from Montreal's HEC Business School.

Me Laporte specializes in all aspects of tax litigation, both civil and criminal, namely representations and negotiations with the tax authorities and representation before Quebec and Canadian courts of justice.

Tel.: 514 397-0013 Ext. 239